About Us
Sanjh Preet Organization (SPO) is a non-profit organization established in 2002 under the Societies Registration Act 1860, and registered with the Punjab Charities Commission.


The organization has a strong commitment and desire to serving the down-trodden communities, and has established partnerships with various national and international organizations, including JICA, UNICEF, UNOCHA, Asia Foundation, The Creative Associates, USAID, ACCU-Japan, Solidar Swiss, Plan International, Penny Appeal Pakistan, and several universities.

Over the years, the organization has successfully implemented numerous projects across the country, contributing to the collective development and transformation in the society.
Vision
An educated and developed society, where people live a quality life being self-reliant, tolerant, respectful, and exercise equal rights.
Mission
To develop human potential to bring about lasting changes, by empowering the underserved segments of the society through their involvement in development process.
The overall aims and objectives of the "Sanjh Preet Organization" are to reduce poverty and build human capacities to enable them as to become equal development partners through provision of basic and quality education, exterminate child labor, literacy promotion, health & nutrition and developing entrepreneurship skills with small scale livelihood support focusing marginalized communities with special emphasis on children, disadvantaged groups of society and prevailing gender disparities through direct interventions and advocacy for policy reforms.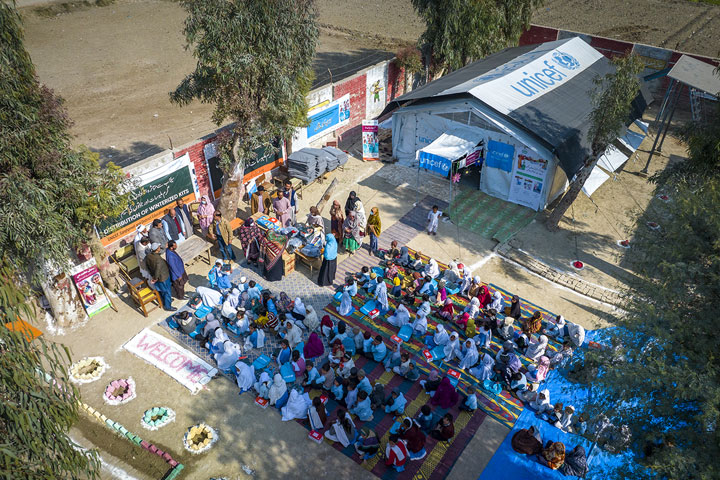 Transparency & Accountability
Ensuring open and honest communication and accountability for all actions and decisions.
Acting with honesty, impartiality, and fairness in all situations.
Inclusiveness & Innovation
Encouraging diversity and always promoting creative and new ideas.
Non-Discrimination & Respect for Humanity
Treating all individuals equally, and with mutual respect and dignity.
Working together towards achieving a common goal, fostering cooperation and dynamic teamwork.
Sanjh Preet Organization is a non-governmental organization that has been making a positive impact on the lives of people in Pakistan since its inception in 2002. The organization has a strong partnership with the government of Pakistan, which is evident from the MoU signed with the Economic Affairs Division, Ministry of Interior, the Punjab Charity Commission and various line departments in Punjab, Sindh and KPK.
The SPO is known for its extensive work in various fields, including Education, Child Protection, WASH, Health, Climate Change, Youth & Women Empowerment and Emergency Preparedness and Response.
Over the years, the organization has partnered with several national and international organizations to implement projects in different districts of the country. The partnerships have allowed the SPO to make a significant impact on the ground and reach more communities who need its help.
One of the key partners of SPO is the UNICEF, a leading global agency for helping children during emergencies or otherwise. With their support, the SPO has been able to implement various projects aimed at improving the education, health and wellbeing of children in Pakistan. JICA, UNOCHA, Ehsaas Trust, and the Asia Foundation are some of the other organizations that have been supporting the SPO in its mission to improve the lives of disadvantaged communities in Pakistan.
The SPO has also received support from international organizations such as the USAID, ACCU-Japan, Solidar Swiss, and Plan International. The organization has worked with universities in Pakistan to implement various programs aimed at generation of new knowledge through research, providing internship to fresh graduates in linking with jobs and improving literacy among the underprivileged segments of the society.
Penny Appeal Pakistan is another organization that has partnered with the SPO to provide support to the communities in need. This partnership has allowed the SPO to reach out to larger communities in WASH and Education sectors.
SPO is a true example of a civil society organization that has made a positive impact on the lives of communities in Pakistan. Through its valued national and international partners, the SPO has been able to reach out to more communities and make a lasting impact on their lives. The organization's commitment to improving the lives of the communities in need is commendable, and its work will continue to be an inspiration for others to follow.
With a strong presence in 11 districts across the provinces of the Punjab and Sindh provinces of Pakistan, Sanjh Preet has a strong focus on education, WASH (Water, Sanitation, and Hygiene), health, environment, and community empowerment.
Sanjh Preet Organization has implemented various projects in;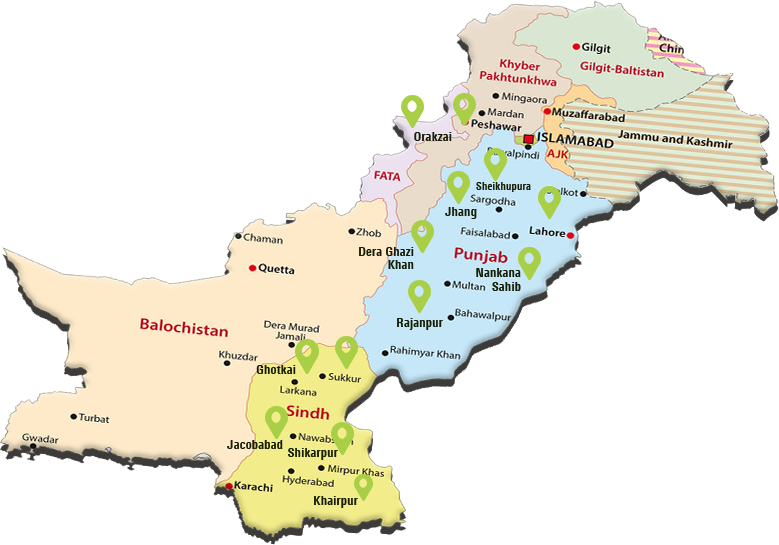 Sanjh Preet Organization places a high value on research and need assessment in project implementation. The organization believes that a proper understanding of the community's needs and challenges is critical to the success of its interventions. The organization conducts comprehensive research and need assessments, involving all relevant stakeholders, to ensure that its initiatives are tailored to the specific needs of the communities.
This approach helps the organization to design and implement projects that are cost-effective, efficient, and sustainable. Sanjh Preet's research-based approach has been instrumental in delivering impactful and innovative solutions that have helped to improve the lives of the communities it serves.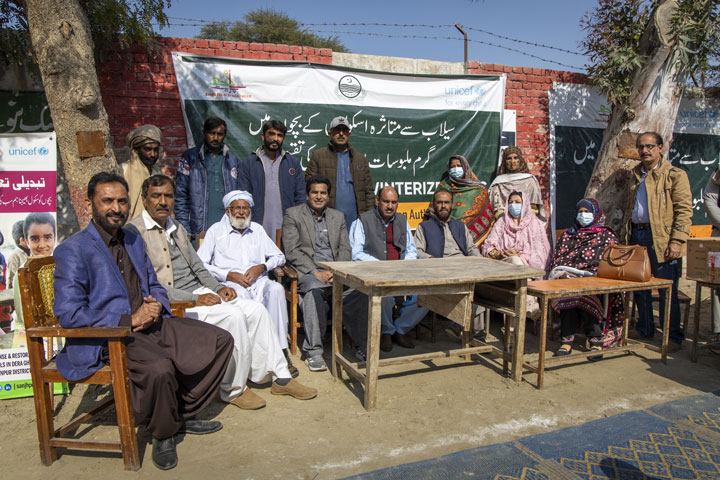 It emphasizes on the importance of community mobilization and participation to ensure the ownership and sustainability of the interventions. The organization's approach communities-centric, and it prioritizes their needs, requirements, and well-being in its initiatives.
Sanjh Preet believes in an integrated approach and tries to address multiple issues like social, economic, health, and education through a single intervention. This helps in breaking the silos and improving the overall impact of its initiatives.
The organization is committed to promoting gender equality and empowering women and girls. It has a dedicated team that works towards enhancing their rights, and provides them with a supportive environment to help them reach their full potential.
Sanjh Preet also places a significant emphasis on capacity building of the government and civil society organizations to ensure that the interventions are sustainable in the long run. This is achieved through regular training, workshops, and other capacity building activities.
Through its multi-layered interventions, the organization endeavors to create a positive impact in the lives of the communities it serves, and to empower them to take charge of their own development process.
SPO's management always strives to encourage the teams to update their customary and professional knowledge, and keep their skills updated in the light of the ever-evolving needs and requirements of the communities. SPO always vouches for forging partnerships and building dynamic networking with all the relevant stakeholders for an effective service delivery at the grassroots levels.
Sanjh Preet Organization operates in several districts of Pakistan and is dedicated to providing essential services and support to communities in need. It has developed expertise in several key areas that are critical to improving the lives of the marginalized communities.
The first area of expertise for SPO is formal and non-formal education. Education is a critical component of personal and community development, and the organization works to provide access to quality education for children and adults. Through its programs, SPO provides education materials, teacher training, and support for school infrastructure to help ensure that the target communities have the skills and knowledge they need to succeed in life.
Another key area of expertise for Sanjh Preet is the WASH, which refers to water, sanitation, and hygiene. It works to ensure communities access to clean water, sanitation facilities, and best hygiene practices. This helps to prevent the spread of water-borne diseases and improve overall health, which is critical to breaking the cycle of poverty and promoting long-term development.
Child protection is another critical area of expertise for Sanjh Preet, where it works to protect children from abuse, neglect, and exploitation and to promote their rights and well-being. Through its programs, Sanjh Preet provides support for families and communities to help ensure that children get grow up in a safe and nurturing environment.
The organization is also focused on health as it works to improve communities access to healthcare and to promote healthy behaviors among them. This includes providing health education and training, supporting health clinics and hospitals, and working to prevent and treat common diseases. By improving health, Sanjh Preet helps to build stronger and more resilient communities, which is essential for sustainable development.
As a dedicated organization, Sanjh Preet is committed to improving the lives of communities in Pakistan. Through its expertise in education, wash, child protection, and health, the organization is making a real difference in the lives of the communities in need and helping to build a better future for generations to come.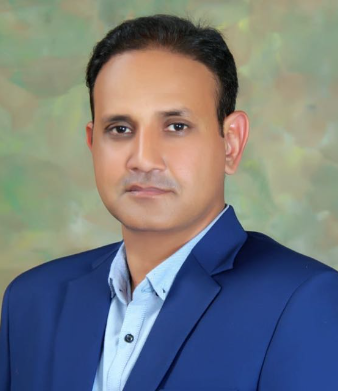 Project Manager-Child Protection
Project Manager-Education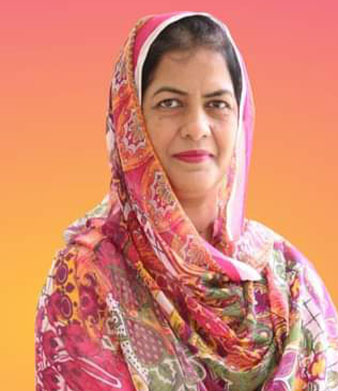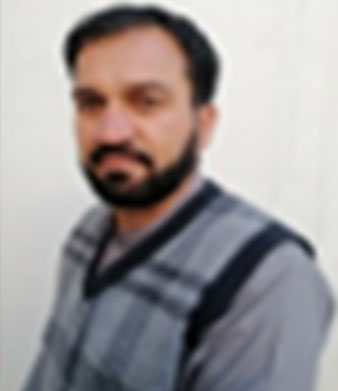 Training & Learning Coordinator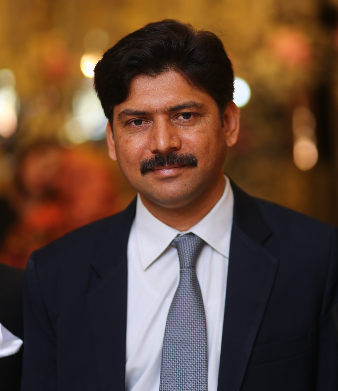 FMO