One of the key areas of focus for Sanjh Preet is child protection. In order to achieve its goals in this area, the organization implements various initiatives and programs with the assistance of its donors. One of the ways that the Sanjh Preet Organization works to protect children is by creating child-friendly spaces during emergencies.
These spaces provide a safe and supportive environment for children who have been affected by emergencies, such as floods, natural disasters or conflicts. The organization works to make sure that these spaces are equipped with the resources and services that children need, including access to recreational, learning and protective services.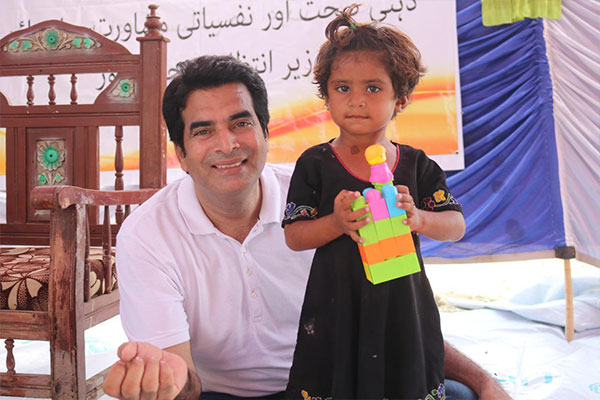 The organization also provides mobile services in vehicles for communities in their areas of interventions. These services help to ensure that children and families have access to the care and support they need, even in the most remote and hard-to-reach areas. The organization works to identify the specific needs of each community, and then provides tailored solutions.
Another important aspect of the Sanjh Preet Organization's work in child protection is its focus on identification, referrals, and direct services. The organization works to identify children who are at risk of harm, and then provides them with the referrals and services they need to stay safe. This includes working with local communities, government departments, and other stakeholders to ensure that children are protected and have access to the resources they need.
Sanjh Preet is also dedicated to building the capacity of local communities to respond to and prevent child protection issues. This includes working with communities to raise awareness about the importance of child protection, as well as providing education and training on how to identify and respond to child protection issues.
Sanjh Preet's efforts to improve child protection are making a real difference in the lives of children and families in communities. By providing services, resources, and education to local communities, the organization is helping to build a brighter, safer future for children. By continuing to work with stakeholders such as international donors, communities and government departments, Sanjh