Sanjh Preet is well-aware of the significance of improving education in the communities it serves. Over the years, the organization has carried out a number of interventions aimed at supporting grassroots level communities and providing the resources they need to succeed in the classroom.
One of the key ways that Sanjh Preet has been working to improve the enrolment and retention of out of school children through applying innovative approaches like designing and implementing need based programs to enroll the out of schools children like establishment of non formal elementary schools for marginalized out of school girls of rural settings.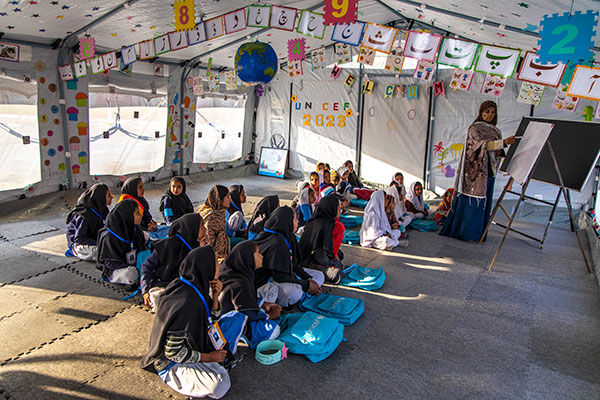 These interventions proved instrumental in bring back thousands of out of school children and helped in continuing their journey of education to upper classes. To support these efforts, Sanjh Preet has been working with national and international donors to secure the funding needed to carry out its programs. Through these partnerships, the organization has been able to leverage its expertise and resources to make a significant impact in the lives of deserving children and communities.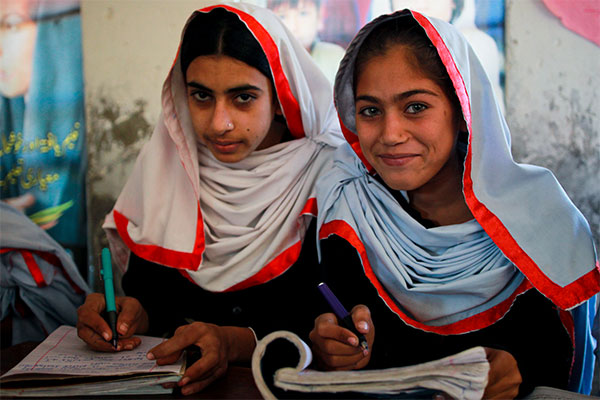 In addition to providing educational materials, Sanjh Preet has also been working to improve access to quality education for children and adults. The organization has provided teacher training and support for school infrastructure, including the construction of new schools and the repair and maintenance of the existing facilities.
These efforts have helped to create a more supportive and effective educational environment, which is critical to improving the educational outcomes of students in the communities served by Sanjh Preet. Another key area of focus for Sanjh Preet has been working to address the specific needs and challenges facing girls in education.
The organization has implemented programs aimed at increasing girls' enrollment and retention in schools, and has worked to address the cultural, social, and economic barriers that can prevent girls from accessing education. By improving access to education for girls, Sanjh Preet is helping to empower women and girls and to create a more inclusive and equitable society.
During the times of emergencies, Sanjh Preet played a pivotal role in resuming the education of calamity affected children. The key interventions include the provision of missing facilities like TLCs, teaching and learning materials, teachers' trainings, provision of need-based supplies like students' books, stationary, uniforms and cloths. Community awareness on importance of education, GBV and PSEA are the key interventions of education in emergencies interventions.
The impact of SPO's interventions can be clearly seen in the form of the transformation witnessed in the lives of children and communities that require support. Through its focus on improving education and its commitment to providing the resources that children need to succeed in school, the organization is helping to build a better future for generations to come. And through its partnerships with national and international donors, Sanjh Preet has been able to leverage its resources and expertise to make an even greater impact in the lives of those it serves.